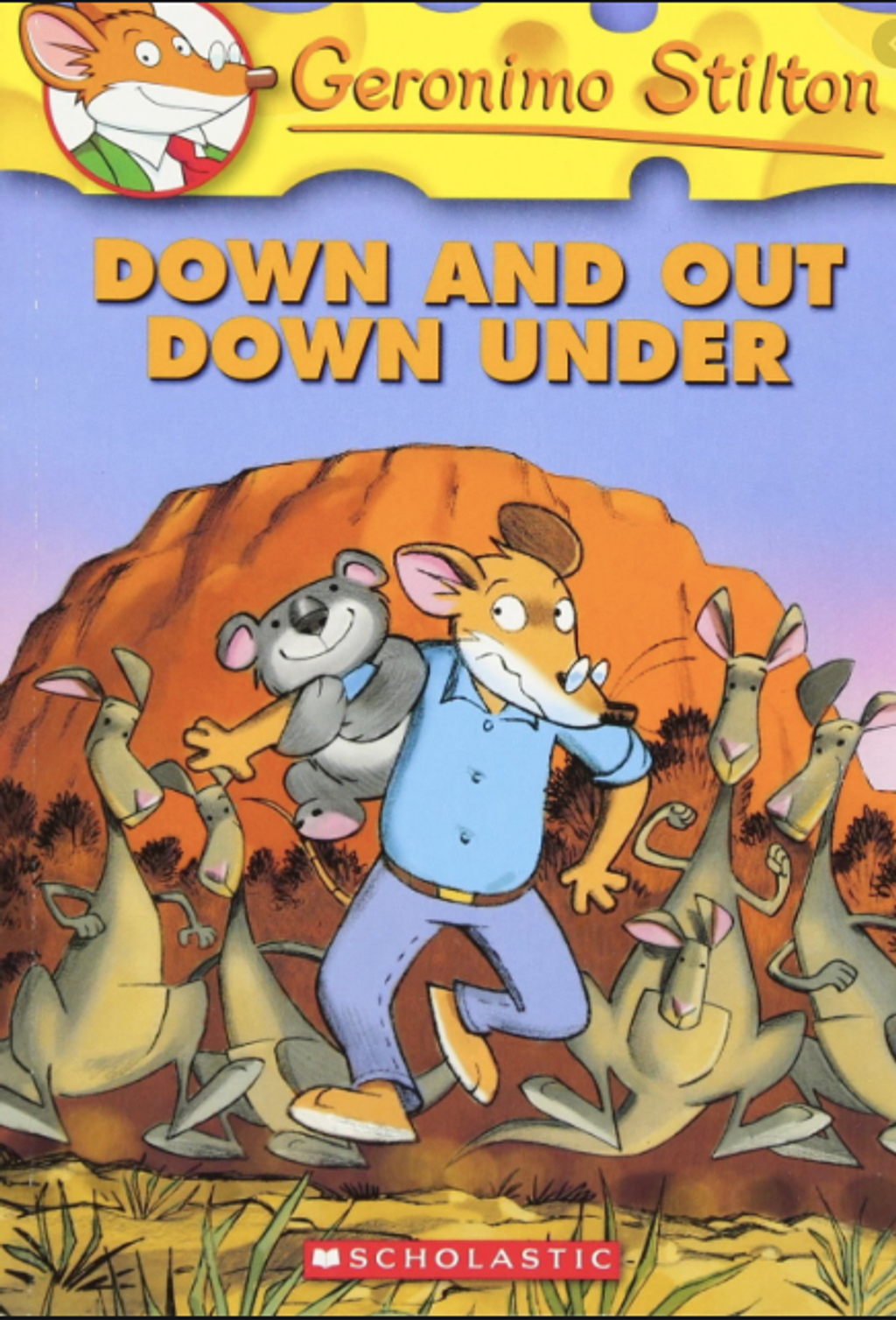 Geronimo Stilton - Tome 29 - Down and out down under - Eng.
Description:
Enter the world of Geronimo Stilton, where another funny adventure is always right around the corner. Each book is a fast-paced adventure with lively art and a unique format kids 7-10 will love.

G'day, mate! I was searching for ideas for my new book, and my friend Petunia Pretty Paws knew just where to find them -- in Australia. Holey cheese, it sounded like a fabumouse adventure! But between surfing with sharks, being chased by poisonous snakes, and getting lost in the outback, I was beginning to wonder if this trip down under was really a good idea. Kangaroos and koalas and crocs -- oh, my! Would I ever see New Mouse City again?
Book's conditions: Pre-loved - Good
ASIN : 0439841208
Éditeur : Scholastic Paperbacks; Reissue édition (1 mars 2007)
Langue : Anglais
Poche : 128 pages
Âge de lecture : 7 - 10 ans
Poids de l'article : 300 g
Dimensions : 13.34 x 1.27 x 19.05 cm
Résumé:
Etat du livre: Occasion - Moyen
---